With a team of highly dedicated and experienced practitioners, the SPA Dental Group provides an unmatched commitment to the comfort of patients. They have established a reputation for rendering the best possible dental care in a serene and welcoming environment in their two locations in Washington, DC and New York City. The specialists and team at the facility make it convenient for the patients to get excellent dentistry care.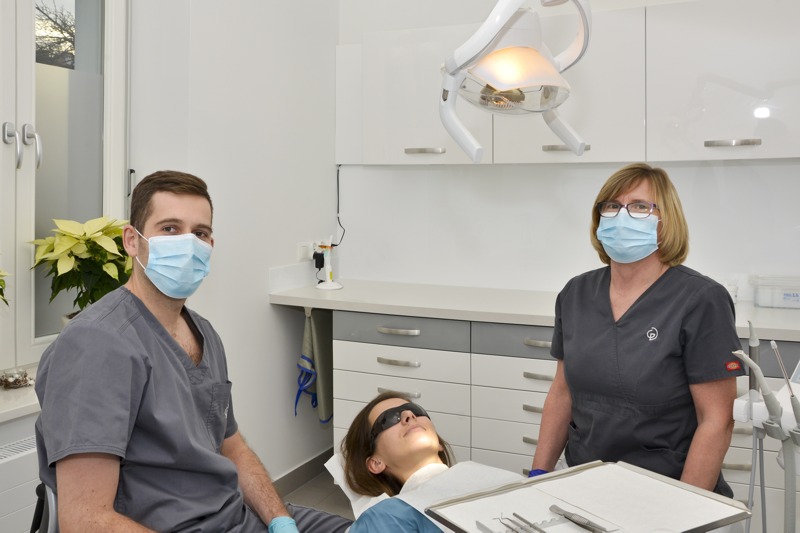 From their state-of-the-art facility to the luxurious atmosphere in their offices, SPA Dental Group works very hard to ensure that every patient is fully treated and cared for. To relieve the dental anxiety that some patients undergo, the facility provides optional oral sedation, nitrous oxide gas, and aromatherapy techniques.
Services Offered
SPA Dental Group focuses on a wide range of general and cosmetic dentistry services including:
Preventive dental care: Most dental conditions do not develop overnight. Some issues only happen after years of neglect or improper oral care. Luckily, that means that receiving the right preventive dental care can assist in maintaining your oral health for years to come. Preventive care includes various treatments and procedures that are designed to protect your teeth from different conditions and maintain your oral health and wellness.
Oral Surgery: The team at SPA Dental Group is highly trained and experienced to carry out all maxillofacial and oral surgery procedures.
Emergency Dental Care: Most dental treatments are scheduled and planned before the treatment date for convenience. However, you might need an emergency dental service that requires immediate professional care. The team at SPA Dental Group has an extensive history of offering effective and prompt dental care.
Dentures: These are removable teeth replacement options. The team at this facility uses modern technology to design a set of dentures that offer you a beautiful smile.
Veneers: These are ultra-thin teeth coverings that fit over the surface of your teeth to improve their size, shape, color, and position. Dental veneers can be utilized to correct various cosmetic issues to make your teeth look natural and beautiful.
Invisalign: This is an innovative technology that utilizes a clear aligner treatment to straighten your teeth. The aligners are customized to the mouth to ensure an accurate fit.
Teeth Whitening: This is a procedure that is designed to enhance the brightness of your teeth with a single appointment. The team at SPA Dental Group wants you to feel confident about your smile, which is why they offer Opalescence teeth whitening services to remove discoloration and stains from your teeth.
Dental Implants: If you have a missing tooth, a dental implant offers a permanent replacement tooth that looks and functions like natural teeth.
Wisdom Teeth Extraction: Your dentist at SPA Dental Group typically extracts wisdom teeth using either simple extraction or dental surgery. Each of these procedures is conducted in a comfortable and relaxed environment.
Pediatric Dentistry: Children have different dental needs than adults. SPA Dental Group provides dental services that deal with the unique needs of children.
For these and more services, contact SPA Dental Group today to schedule your initial appointment, or if you have a dental emergency, just walk-in to their nearest office for prompt, professional dental care.